7 Gift Ideas to Help You Shop for Your Teen this Holiday Season
7 Gift Ideas to Help You Shop for Your Teen this Holiday Season
One of the biggest questions I get from my family is, "What does my teenage daughter want as far as Christmas gifts?" Since she's become a teenager, I'm sure many of you can relate, the gift purgatory has risen to great heights waiting in closets and floors to be re-gifted the following year to whoever is "blessed" enough to get them.
She is a toss-up of "I'm too old for that" with a dash of "I want the cute little gifts the littles get because it brings out the 5-year-old in me" kind of gift receiver. How can anyone possibly understand what to buy for a teenager without feeling the bland seemingly non-sentimental gift of a gift certificate but also avoiding the remorse of your gift you really thought they would loveeeee possibly being re-gifted next year?
Now, you may also be wondering where has the meaning of Christmas gone and how come they can't just be happy with you get them because gifts shouldn't be the focus anyway?
Well, I'm going to challenge you to step back from yourself for a minute and take them into consideration. I hear what you are saying but wouldn't you want them to truly light up and actually love the gift you get them?
Think about yourself for a second. You know you have received your fair share of "I can't believe they got me this" moments. For instance, one year in the first year of my marriage I was going through a major conflict with my in-laws (we were living with them…I know I know…mistake number one!) and Christmas rolls around where I put my best face forward and tried to put any signs of duress underneath the Christmas tree skirt. However, it didn't stay there for long. My husband gives me my first gift and at the time I didn't know it was him who got it for me because we did a Secret Santa.
I opened up the package only to find a book called, "Bait of Satan: Living Free from the Deadly Trap of Offense." I was mortified. To me it was a big finger pointing in my direction basically saying I was the problem.
Now this book ended up being a really good book (when I finally read it two years later). However, let's just say it was wrong timing especially in front of the very in-laws whom I was having issues with. I felt sort of better when I found out it was my hubby who bought it but the damage was done and Christmas was ruined that year. I'm sure we may all have a story like this or have witnessed this happen.
All of this to say, when you get gifts that don't suit you at all you or speak to a place of hurt you end up completely feeling misunderstood, sometimes to the point of being insulted. With teenagers, this is a commonplace thing because they deal with it in many areas of their life.
Why enforce this feeling that seeks to isolate them more from the gift giver instead of what I hope we all want and that is to bring them closer?
Yes, Christmas should focus on the true meaning of Who our Lord and Savior is but if gift giving is a part of your Christmas celebration then why not do it with the intention of giving something they truly want and love. Especially because with gift giving there happens to be all the other emotional connection we may never have thought of, like feeling misunderstood, ignored, or favoritism to siblings, etc.
Will we always get it right? No, but that's okay because at least we can walk away knowing we tried our best and didn't come at it half-heartedly. Here are just a few gift ideas to help you in this process:
1) Wish lists–
Yes, it's that simple. Just ask them what they want. I will have my daughter give me a list of what she wants and I get the control of picking what I'm going to give her.
Tip: Get what's on the list, including the brand name, and not something that is similar to the item but less expensive. Otherwise, it might end up in the purgatory pile. Either get exactly what it is or not at all.
Now you may be worrying about your budget and the challenge to afford big ticket items. If that's the case, then give them a dollar amount. For instance, give them notice ahead of time that they have a $50 limit so they aren't surprised or disappointed when you look over their list and ask them to change it.
Also, remind them different products and wish items cost different amounts. This way if their sibling got 5 things and they only got 1 thing but they all add up to the same amount then they can't upset thinking the other sibling is favored. Remind them because most teens haven't started shopping yet so they might not understand this concept.
Companies like Amazon.com give customers the option to set up wish lists so people can buy from there. I've seen so many articles on how this is frowned upon but really? There are a lot of other things to worry about in this world and if this can help you then why not?! Who doesn't love a wish list? Also, remind them to make sure their Amazon.com or another website wish list is up to date so you don't get something they already have but left it on the wish list.
2) Gift certificates–
Now I know gift certificates may seem really impersonal but when used correctly they are pretty awesome.
Tip: Wait until they want something to use it. Don't force them to use it because they have it. At this point, almost all gift certificates don't have an expiration date, unless otherwise stated, so it can be a real-life saver when something does pop up.
I know they get a bad rep but they can definitely be a great gift for teens. A lot of the times teens have been keeping their eye on something all year and with the help of a gift certificate along with money they may have been saving they can finally get whatever that item is.
Ask them where they shop or what are their favorite stores are (sometimes they have a favorite store but it might be out of their budget so they don't shop there but it doesn't mean they don't want to) and get one from there.
If you want to make it more personal, ask them to send you a picture with the gift they chose so you can take part in the excitement of it or offer to take them to the store to go buy it.
If you are lead while at the store, you can chip in for tax or add something else to the cart. Gift certificates don't have to be impersonal. These are definitely ways to help keep it personal.
3) Experiences–
Teens are often so bogged down with homework and other school activities they may not get a chance to go out and enjoy themselves. People in general are pulling away from materialistic items and are now more focused on having experiences.
By giving them an experience, you can be rest assured it's something that will help add to their character and growth as a person.
Tip: Of course, this should be healthy, Godly, and appropriate experiences. You want to add to their life not take away or possibly traumatize them (strip clubs, drug driven raves or concerts, etc., be present and do research so you know what you are agreeing to…unfortunately, some people do think some of these things are a "passage" into adulthood or think it's cool to help them take part in these things…stop it!).
For instance, we happen to live about 40 minutes from NYC and from the time my daughter was 7 years old tickets to a Broadway Show has been either a Christmas or birthday gift. Either her grandparents or my husband and I will keep an ear out for one that interests and then go buy tickets. It's one of our favorite gifts because it's something we can experience together and we have memories for a lifetime.
This will look differently for everyone because we all have our different interests.
Maybe a rock concert, sports event, or specific vacation they've always wanted. Also, we will usually get a babysitter for the littles and take our teenager out for one on one time with Broadway shows or something that's not as appropriate for the little ones.
Everyone's situation is different financially or otherwise but ask God for a way to make something special for your teen happen this year in the form of an experience.
This also helps initiate conversation about your teen's interests. When they know you are interested in what they like, it helps build a bridge from their world to yours.
4) Activities–
This is kind of similar to experiences except that you might not necessarily be a part of it directly or it's something that runs an extended period of time like sports or a dance class.
For example, this past year we asked people to get our middle daughter either clothes or a donation to a summer baking camp for her birthday. People responded enthusiastically and were more than willing to donate. We ended up only paying for half of the camp and the response we got from our middle daughter was so sweet. It was something she could look forward to and it was awesome to witness how friends and family members were genuinely excited to help her experience one of her favorite activities. This can be the same with teenagers.
Activities, especially when there are a number of kids, can get expensive.
Maybe they are really into science and always wanted to go to a summer camp or college hosted specialized event. They might be into makeup and would love to go to a makeup enthusiast trade show or pay for makeup classes at a makeup studio.
It will help get them out into the world. They can get a better idea of their skills and interests while also opening up opportunities for their future. Also, they can add these experiences to their resumes when they first start working giving them an upper hand into the work force.
5) Food gift certificates–
Who doesn't love to eat?! Teens are definitely known to be foodies (people who love to eat…I connect with them in this way…loll!). We know they eat like every fifteen minutes. Even with those teens who don't seem to eat at all, they can still be pretty particular about what they consume. Sushi gets to be expensive! Plus, vegan and healthy eating are on the rise especially with millennials so maybe a gift certificate to their favorite health food store would help either their parent's or their own wallet.
Getting them gift certificates to Starbucks or to their favorite restaurant is definitely one way to their heart.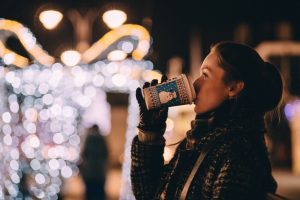 For generations, eating together has been a way to connect with one another. Use it as an opportunity to connect with them. Offer to pick them up and take them out to eat or for a latte.
Tip: I would offer to hang out with JUST them for now because sometimes it's good to have separate time alone without a bunch of friends tagging along. It gives them the opportunity to open and talk about issues they may feel too self-conscious about or may not trust their friends fully to do it around them. [Again, this is to build a foundation for healthy, Godly, and appropriate friendship with the teen in your life]
Connecting with you on this level will help add to their community and support system of people they trust if they feel like they have no one to talk to which can be another gift in itself.
Food is just the means to get together. Hopefully, the gain is not just in the pounds from an amazing meal but a fullness in community and Christ driven conversation.
6) Personalize something–
Now I know you may be thinking this may end up being one of the items that end up in the closet somewhere but I've noticed when a gift is given that has either been hand-made or personalized in some way it's the presentation that matters. This means an explanation of how it was made and why it was made a certain way is important.
Stories behind personalized items gives it significance and a reason to make it special.
For instance, if you make a t-shirt blanket let them know it can be held onto for college so when they are homesick they have a piece of home and fond memories to hold onto. If it's a mug with their name on it, make sure you add a personal message like, "I pray the warmth of this drink will remind you of my love for you!"
Tell them how special they are and all the POSITIVE thoughts you thought about them while making it. It's something they will definitely reflect on later.
A photo album with fun memories, a journal bible signed by her friends and family, an ornament dedicated to them, anything with hand writing or personalized with their name makes it unique to them. Therefore, it will be less likely they will want to get rid of it.
7) Jesus inspired-
This is something I will always add on top of whatever else I buy. By adding something Jesus inspired, it gives me a chance to point back to Christ especially during this season. It may not be something they necessarily want but you never know when it will come in handy. Usually, I choose something in the form of a book with a theme directed to what I believe my daughter is dealing with at the time.
I firmly believe in finding items to help speak life and God's truth into them through the voices and motivation behind the Christ inspired creators.
This could also be in the form of Christian summer camps, journal bible, going to a concert of their favorite Christian band, iTunes gift card dedicated specifically for a worship album, or a seminar with their favorite Christian speakers. This may be a good time to invite one or two friends to join in the experience.
Pray about it and allow God lead you to the right gift even if it doesn't make sense to you. He works in mysterious ways.
Regardless of how you choose to add Christ to the gifts under the tree, I pray it will be a blessing to your home and produce seeds that will multiply a hundredfold.
I pray this helps you on your journey for finding a special gift for your teen and that you will find an amazing gift for them. It's seems easier with the littles because usually they enjoy whatever it is you give them but we can't give up on our older ones. We must remember teens are going through a lot more than we sometimes know and it may not be about the gift at all but the feeling behind it or the hidden message the enemy is trying to add to the wrapping.
Again, are we always going to get it right? No, but at least we know we tried and we can always ask how to make it better for the next time.
Let them know you are learning who they are because it is the first time you are parenting them specifically and who they are in this season of their life. They are important and you want them to genuinely enjoy what's bought for them. Ask for and in return show grace in the process of it all.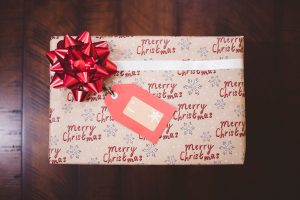 Baskets of Blessings,
Nina D.
Photo by Rodion Kutsaev on Unsplash
Photo by Andrew Neel on Unsplash
Photo by freestocks.org on Unsplash
Photo by Ben White on Unsplash