The 6 Truths on What NOT to do When Speaking to Your Teen about Sex
The 6 Truths on What NOT to do When Speaking to Your Teen about Sex
Talking to your teen about sex can almost seem like the equivalent of getting a root canal. You know it needs to get done but you definitely don't want to be the one to do it. The look of fear is generational so you're not the first one to suffer from it.
The task can be so daunting! Questions like, "When do I start? How do I start? What resource do I use?" Here's a truth I pray will help tighten your boot straps (Is that a thing?):
We have a special place in our teen's life to be the safety zone when talking about intimate matters.
"See to it that no one takes you captive by philosophy and empty deceit, according to human tradition, according to the elemental spirits of the world, and not according to Christ." (Col. 2:8)
We are called to lead them in God's ways, with His authority, and sex is not left out.
In all the years I have been talking about sexual purity, I have found a few NOT to-dos. After a while you pick up on the wide eyes, eye rolls, and questionable looks from the front. Whether I did it myself, heard it in conversation, or at a seminar, they are definitely some things you don't want to do when talking about this subject.
Talking about sex with a teen is already awkward, don't make it more awkward than it has to be.
Let's begin with some tips which will later be followed by the NOT to-dos.
Tip #1: Speak about it with authority.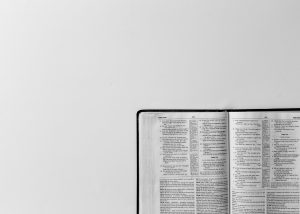 We ARE called to speak about it especially since those who are talking about it may or may not be giving your teen Godly information. Please take time to read the passage below, the brackets are my input from either looking into the Greek background of the word through www.blueletterbible.org, my own thoughts, or Holy Spirit leading in teaching this throughout the years.
"For this is the will of God [God's design, His requirement of us], your sanctification [being made or becoming holy]: that you abstain [restrain oneself from doing or enjoying something] from sexual immorality [fill in the blank with what this may look like]; that each one of you [no one is exempt whether male or female, married or single, race doesn't matter, economic status, etc.] know how to control [we are not animals, we are called to control and we do have this ability due to the gift and fruit of the Holy Spirit, see Gal. 5:22-23] his [women are not exempt, it's the equivalent of the use of the word mankind, Strong's definition includes, himself, herself, itself, themselves] own body [focus is on you, your body] in holiness and honor [we are declared holy by God through our declaration and acceptance of Jesus Christ, our past or their past doesn't define us], not in the passion of lust [Strong's definition includes, desire, craving, longing for what's forbidden] like the Gentiles [Strong's definition points to the word "ethos" is a tribe, nation, people group, the human family] who do not know God;" (1 Thess. 4:3-5, brackets are my interpretation and research in Strong's concordance of certain words)
Tip #2: Look for opportunities to talk about it.
Every generation has been a sexual generation in its own form. You don't have to look far for subject matter.
One thing about talking with your teens about sexual purity is that it is an ongoing conversation.
Click To Tweet
Whether you are in the car dropping them off at their high school, looking at a commercial,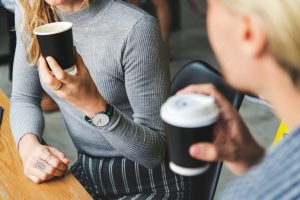 watching a couple at the mall, there are so many instances you can point to and refer to God's stance on it.
It may seem like we are coming off judging, but we need to bring light to those things in the dark. The world has done a fantastic job on glamorizing and putting sex on a pedestal. People make millions off the sex industry all the time without realizing how much their soul is decaying.
We do not want our teens to be one of them.
Correcting God's design of sex comes in increments throughout someone's life and it is to be taught according to their level of understanding.
Tip #3: Keep it age appropriate.
If you want to talk to your middle schooler about it or even your 3rd grader, make sure to keep it age appropriate. We don't want to open up awareness when there doesn't need to be. We want to keep kids "little" for as long as possible.
How do you know what to speak when?
Ask the Holy Spirit. The Lord will never leave us without help. Let Him lead you in conversation about it. Sometimes, you may be led to talking and asking your child about it.
I remember when I bought a set of books about talking to your kids about sex, which you can find here. It didn't seem like my daughter would know about this yet and I questioned if I should bring up the topic at all. Until I asked…
Me: "Hey puppy (my nickname for my eldest child who was 7 at the time), have you ever heard about sex?
Puppy: "Yes, my camp counselor said she does it with her boyfriend…"
Me: "Okay let's start with page 1…"
You never know what your child has heard until you ask. It may never be too early but again this comes from wisdom and awareness of the Holy Spirit.
Ask and wait, He will show and tell.
Now here are the NOT to-dos when talking about sexual purity with your teen. This is not an exhaustive list but a great starter on what to avoid and why.
#1 NOT to-do: Do NOT use raunchy language.
We may think it's cool or funny to tell sex jokes, make it vulgar, or use raunchy language of the time, including the latest lyrics from their popular artist, because we think that's the way to connect to them.
I promise you, it makes it super awkward and you will get side eyes accompanied by looks of straight disgust.
"Let no corrupting talk come out of your mouths, but only such as is good for building up, as fits the occasion, that it may give grace to those who hear." (Eph. 4:29)
The only ones who may laugh are the ones deep in sin already and we want to avoid encouraging that type of behavior. We can do this by approaching this subject with respect and the correct form by which the Lord brought it forth.
Sex is the Lord's design not the devil's twist of the times.
Click To Tweet
Reality: We don't know who has been molested, sexually abused, etc. so we want to approach the topic of sex and the intended audience with the respect and care it deserves.
#2 NOT to-do: Do NOT assume because they are teenagers they know it all already.
When we don't know what level the teen we are talking to is at. We must approach it with the stance and awareness like you are blocking a toddler with a spaghetti-soaked face from diving into your white couch. It must be done with ease, wisdom, and a mighty swiftness.
Many people believe teenagers already know about sex so why talk about it? Why bother when they've already heard it in school, TV, or from their friends? This is dangerous territory and the actual questions to ask yourself are, "Do they actually know about sex? What do they know about sex?"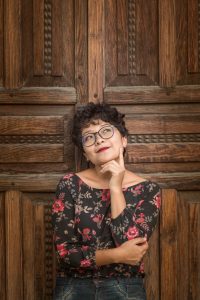 I don't know about you but the only things I remember about sex when I was a teen was either from health class in regard to how to use a condom, from a relative to wait until marriage with no reason as to why, or from the music videos I watched where waiting two weeks was considered to be wifey material.
What do your teens ACTUALLY know about sex? Is it Godly?
If you don't know, ask.
#3 NOT to-do: Do NOT assume they don't know anything.
I know this sounds like a contradiction to #2 but there are many who are on the opposite side of the spectrum who think their kids know nothing about sex. As much as we can keep certain subjects from our kids, especially people who are devoted Jesus lovers, work for the church nonstop, run a tight ship, etc., the enemy is sneaky.
He may find a way in we may have never even thought about.
Again, approach it with the tips from above. Eventually, they WILL hear about it and giving them a solid Christian basis should be our aim.
#4: NOT to-do: Do NOT avoid the conversation.
If you act weird about it, they will feel weird about it. When you avoid the conversation, it sets an undeniable tone. They will look at sex as dirty and that is not the original design or intention when God created it. In turn, this will drive them into isolation and have them searching for answers in the internet vortex or other sources that may not be God centered.
Ignoring the sex conversation with our teens will not make it go away.
Click To Tweet
They need guidance. We all do. Sex and sexual purity are definitely topics that are crucial to sustaining life and following God's commands.
"God blessed them and said to them, "Be fruitful and increase in number; fill the earth and subdue it." (Gen. 1:28)
It's a blessing. A calling. And a command. We are the ones that GET to participate with our legacy in creating the right foundation for our future generations.
#5: Do NOT counsel a teen of the opposite gender.
Disclaimer: This may differ in regard to your own child. However, I have found even in that, teens feel safer when their own gender is represented.
This goes for Pastors, leaders, parents of teen's friends, etc. It keeps everyone safe from temptations, accusations, miscommunication, or anything else the enemy tries to throw your way. It keeps everyone accountable. You may not realize how many teens are in fact starving for love so much so that they may misinterpret you, your feelings, and their own feelings.
Obviously, this will also differ when in a large auditorium or conference setting but having both genders represented will keep the setting feeling safe and comfortable.
#6: Do NOT assume you're exempt from sexual purity.
Kids watch EVERYTHING you do.
From the TV shows you watch, how you act when another attractive person is around whether you are single or married, what books you read, or how many people you have sleeping over or are dating at any given time. They are watching.
Parents: If you're not pure, teens will use it as an excuse not to be either.
Click To Tweet
Teens look for Godly examples.
If you're a Pastor, Youth Leader, or even just a church member, they are looking for #relationshipgoals everywhere. Let us be a generation that can give that to them. Many come from divorced parents. They want to see what a Godly, healthy, marriage looks like or even what it looks like to be single and Godly. They need examples of both, let's give it to them!
There you have it! The 6 ways NOT to talk to your teen about sexual purity. Again, this is not exhaustive or perfect, you will need the Holy Spirit to fill in the blanks and make it personal for you but you have Him, use Him!
"Likewise the Spirit helps us in our weakness. For we do not know what to pray for as we ought, but the Spirit himself intercedes for us with groanings too deep for words." (Rom. 8:26)
"When the Spirit of truth comes, he will guide you into all the truth, for he will not speak on his own authority, but whatever he hears he will speak, and he will declare to you the things that are to come." (John 16:13)
Please let me know in the comments below if you have any questions, scriptures, or resources that have helped you.
Baskets of Blessings,
Nina Daugherty
Besides loving Jesus, coffee, great books, and the Autumn season. I am a wife to an amazing man of God, a stay-at-home-Mommy to 3 beautiful girls, one who is an amazing teenager. I have volunteered at my church's Youth Group working with teens from 7th-12th grade for the past 11 years and have recently transitioned out to work on my online ministry. I have an Associate's in Criminal Justice, a Bachelor's in Psychology, and currently working on my Master's in Religion.