7 Ways to Help Your Teen Rock Their Goals This Year
7 Ways to Help Your Teen Rock Their Goals This Year
My daughter recently told me a few of her classmates were bragging about their GPA being, 0.8. I almost fell over! She said, "They literally don't try and want their GPA to be as bad as it can be." This really made me so sad. It left me wondering, "Why are they giving up on themselves?" Then the most telling question, "Does anyone care about them?"
I remember being a rebellious high school student, mean, angry, and with no vision for my future. I also remember those very few people who tried to speak life into me. A teacher who said, "One day I will see your name in lights!", a college cheerleading trainer who was the first one to talk to me about going to college and gave me a glimmer of hope, and a cheerleading parent who showed me love regardless of being a pregnant teen.
Even though my life at the time couldn't get past the immense darkness it was in, I often reflect on those very few people who chose to see more than I could.
Who are you speaking life to?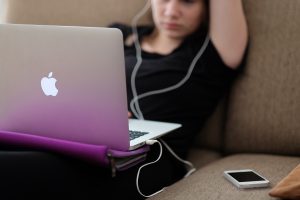 Or are you doing what everyone else does and reaffirming the negative in a teenager's life? It's easy to speak whatever everyone else sees but it takes God's heart and eyes to see what He sees. "But the Lord said to Samuel, "Do not look on his appearance or on the height of his stature, because I have rejected him. For the Lord sees not as man sees: man looks on the outward appearance, but the Lord looks on the heart" (1 Sam. 16:7).
Can we be the eyes and mouth of God by speaking life into those teens around us?
Could you be the one voice that creates a sea of voices affirming and speaking life into a teen? Could you be the one voice that will give a teen a glimmer of hope? Your voice can be the voice of God.
Now, let's get to goals! I've done lots of research in marketing recently. I've both noticed and heard anyone who is successful has goals in place. You can research it for yourself and you will see goals are an ingredient to success.Goals gives teenagers focus, it gives them direction, and it gives them a blueprint to achieve what God has in store for them. Helping the teen in your life set and reach some goals helps produce HOPE.
Hope is often a product of dreams lived out!
Here are a few tips to help you and your teen both find and achieve goals this year. Yes, I said you and your teen because they will need direction and you never know what you can uncover for yourself:
#1: Pray
Unfortunately, people forget the power of prayer. Your voice and their voice aimed heavenward to the One Who knows exactly what He has for their life is not only wise it's vital.
Knowing what God wants for their life requires prayer from both you and them.
It gives you insight on how to pray for them but it can also give you affirmation even if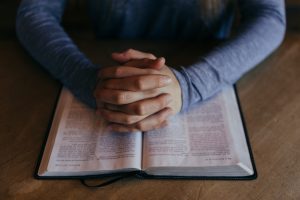 you think a certain plan or goal is crazy. God doesn't work the way we do all the time. Sometimes, it looks more upside down than right-side up. It's understanding His plan is greater whether we agree or disagree.
Prayer gives strength, wisdom, direction, you name it, prayer provides it. When we create a habit of prayer, they will in turn be trained and learn how to do the same.
#2: Write it down
Write those goals down! Goals, dreams, ideas, scriptures, anything the Lord brings to mind. I'm currently using a "Cultivate What Matters" goal planner myself which helps break everything down. You can find it here. Do it along with your teen and maybe help undercover any dreams you may have!
Keeping a record of goals can help keep a record of growth.
Bring them to art museums if they are an artist. Bring them to college fairs and talk to college recruiters about possible careers. My daughter had no idea what she wanted to do for the rest of her life (it can be difficult for them at this age to think about their whole life) but after talking to a few recruiters she got a pretty good idea of possible career choices and it got her excited.
#3: Be excited!
Excitement means hope, hope brings life. Hope is lost amongst this generation. They are walking around like zombies dead in their insecurities and negative opinions from others. They need life. Excitement helps bring the blood flowing through their dreams again.
The reality is with Jesus we ALWAYS have renewed life which brings hope. He is the very definition of hope. It's a gift and promise from God. "For I know the plans I have for you, declares the Lord, plans for welfare and not for evil, to give you a future and a hope." (Jer.29:11)
Even if you have lost hope, whether in your teen years or in your life in general, then let this be a reminder to you too. Hope is timeless and eternal. It's offered not just for your teen but for you also.
Teens feed off what is found in their home. If you have no reason to hope, they don't either.
Get excited about their future and get excited about your future. They have purpose just like you have purpose. I have found many adults are bitter towards the younger generation because of what they themselves couldn't achieve. Are you alive? Are you breathing? Every breath is a second chance to go for God's will in your life! Link arms with your teen and get to it!
#4: Build community
We cannot do this life alone.
No, you did not come into this world alone. I'm pretty sure there were doctors, nurse, staff, your Mom, etc. Even if your Mom or Dad left you at a young age, someone still had to take care of you. Otherwise, you wouldn't have survived as a baby. This is not to discredit any hurt you have experienced growing up but to show we cannot live this life alone. This includes your teenager.
Connect with people at your church, college mentors, people in the careers they want, or whoever God puts in your path. Teens need to know people have their back, people believe in them, and they are heard and supported.
I've been in the presence where teens have had life spoken into them and the results are miraculous. They not only blossom but in turn they become the voice of life of which life is spoken. I have had many experiences where both my daughter and the teens I have worked with have spoken life back into me. I can't tell how sweet those words have been.
#5: Start making progress
Progress always helps build and maintain excitement which leads to more hope.
Help them start knocking off some small goals so they can see they are indeed attainable. Point out growth whenever you see it because it's most likely they won't. Remember, we are fighting a nasty devil who seeks to keep them imprisoned with beliefs systems like "not good enough".
"Put on the whole armor of God, that you may be able to stand against the schemes of the devil. For we do not wrestle against flesh and blood, but against the rulers, against the authorities, against the cosmic powers over this present darkness, against the spiritual forces of evil in the heavenly places." (Eph. 6:11-12)
Remember who your enemy is, the devil NOT your teenager.
#6: Revisit
Sometimes they are goals that seem unattainable at one level but may be more attainable at another. For instance, let's say your teenager wants to get a job but struggles with anxiety and feels like they will never be able to hold down a job. Find a Christian counselor or trusted Pastor who can help them deal and be on the path of healing with anxiety.
Helping them find a counselor and deal with issues in the safety and comfort of your home will help set a stable foundation for their future.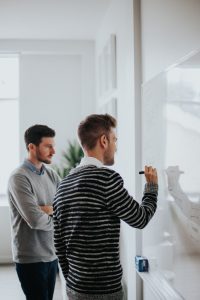 Also, working with them during this healing and restoration process will help them see some "unattainable" goals become more real for the taking. This simply means you don't have to wait for them to be more mentally stable in order to revisit this goal. You can talk to a manager ahead of time and just have a conversation with them about your teen's struggles and then set up a meeting later with them and your teen just to talk. No pressure! This way they can see and experience the work life without the stress of performing just yet. Maybe take a tour, talk to some workers, the possibilities are endless!
Revisiting goals helps them understand just because it may not be a possibility now doesn't mean it can't be later.
#7: Reward
Now I may have a few naysayers jump in here but hear me out. Rewards are from God. Yes, they are Godly! When we are obedient, when we work hard, God blesses, rewards, and loves on us. Can we do the same for our teen?
It doesn't have to be a brand-new car (although it can be) or hundreds of dollars thrown at their feet (if this is you…please adopt me…loll!). It can be as simple as a movie date with them, a day ski trip with the church, or a book they've always wanted to read. Again, the possibilities are endless. Maybe an ice cream cone after the meeting with the manager.
It's okay to reward your teen.
Some believe teens MUST go through torture or harsh discipline so they can "learn". They will "learn" alright but not what you're expecting them to. God is a good God and He wants us to experience some of the amazing things He has created. Like apple pie! Can I get an amen someone?!
Think about it. You work, you get rewarded with money (I know it may not always be the amount you want but somehow you get rewarded). There are several examples of how God rewarded His people in the Word of God. Research it if you feel otherwise. I'm not talking about prosperity gospel either.
Praise God for the Holy Spirit to let us know when our heart is off balance in this area.
I pray you hear what I'm saying. Sometimes a reward can even be a hug, a kiss (remember with the hugs and kisses I'm talking about appropriate, healthy, and Godly affection not sexual abuse), or just affirmation for who they are. A simple, "Good job!" can speak volumes. Surely, we can offer them that. If you can't, really visit the reason why.
I pray these tips help you and your teen live life the way God intended. Not just wasting away or giving up but leaning into Him and allowing Him to refresh, renew, bring life, resurrect, and connect.
What teen can you speak life into?
Ask God to open your eyes both physically and spiritually to not only see them but speak prophetic words over them. It doesn't have to be weird either. Just normal conversation about the talents and gifts you see in them or if God has something unique to say to them. Help spread the seeds that can blossom into something beautiful. You never know how you can help save a life.
Make sure to check out:
Baskets of Blessings,
Nina D.
Besides loving Jesus, coffee, great books, and the Autumn season. I am a wife to an amazing man of God, a stay-at-home-Mommy to 3 beautiful girls, one who is an amazing teenager. I have volunteered at my church's Youth Group working with teens from 7th-12th grade for the past 11 years and have recently transitioned out to work on my online ministry. I have an Associate's in Criminal Justice, a Bachelor's in Psychology, and currently working on my Master's in Religion.